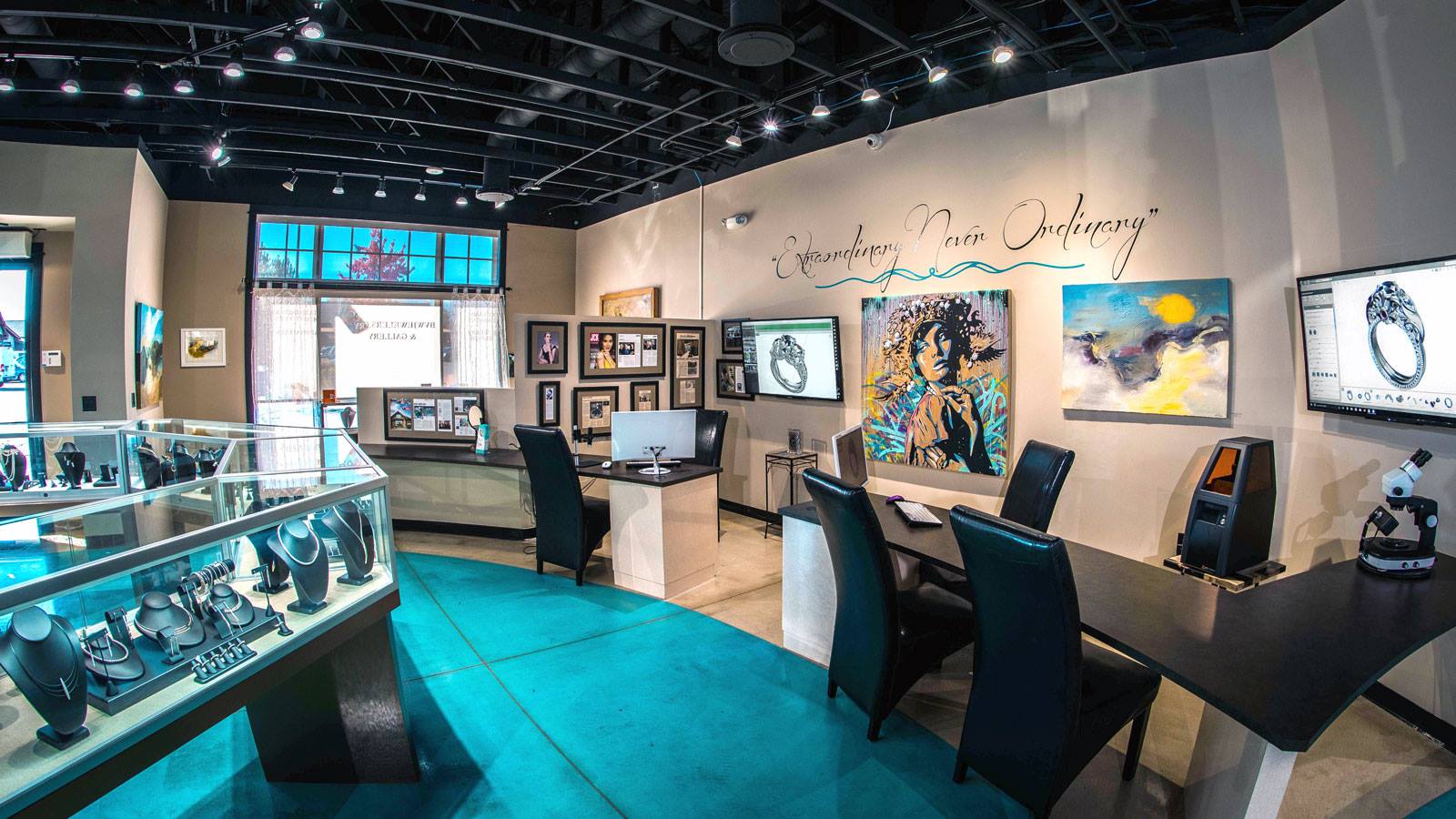 Our gallery features exhibitions of established and emerging local artists. We believe that art is integral to cultural and social values, which has proven to attribute towards the growth of social awareness. Therefore, a percentage of a commission from a piece of art goes to a Greater Northern Nevada charity.
MEET YOUR LOCAL ARTISTS:
New works from 
Emily Reid, Lisa Kurt and Ron Rash. 
These 3 artists specialize in capturing the natural wonder of the Sierra Nevada, transforming the simple into fun, quirky, spectacular pieces of authentic artwork. Emily Reid is a long time local illustrator and educator. Animal portraiture dripping with lush backgrounds and movement. Lisa Kurt, who relocated from Reno to Seattle, weaves patterns of wide emotion within childlike, dreamy illustrations. Ron Rash normally sends you home with art on your body, a rare chance to view and purchase his large scale, high-spirited and mischievous animals. Refreshments generously provided by BVW Jewelers. Free and open to the public.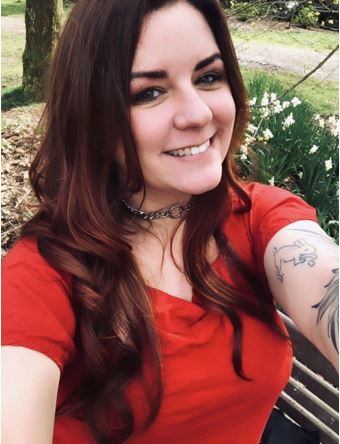 Lisa Kurt
I am an artist and illustrator living and working with my sweet son in the beautiful Pacific Northwest city of Seattle, WA. We dubbed our cute new home and studio, The Tiny Treehouse! I create cute, playful, and quirky illustrations that evoke mood, nostalgia, adventure, and wonder.
I also enjoy heading off on adventures and road trips in nature as well as collaborating on art projects with my son. I love hearing and creating good stories of all kinds and I love animals. We have two kitties, a hedgehog, and a crow friend we feed peanuts from the treehouse balcony.
Originally from Massachusetts, I received my BFA from the Massachusetts College of Art and Design and an MA in Library and Information Science from Simmons College. I was an academic librarian for several years before venturing out into the art and freelance illustration world. I've shown my work in galleries nationwide including Los Angeles, New York, San Francisco, Seattle, Austin, and Reno and I've worked with some wonderful clients including Edible Reno-Tahoe, The Nevada Museum of Art, Bharat Babies, The Reno News and Review, and Reno Magazine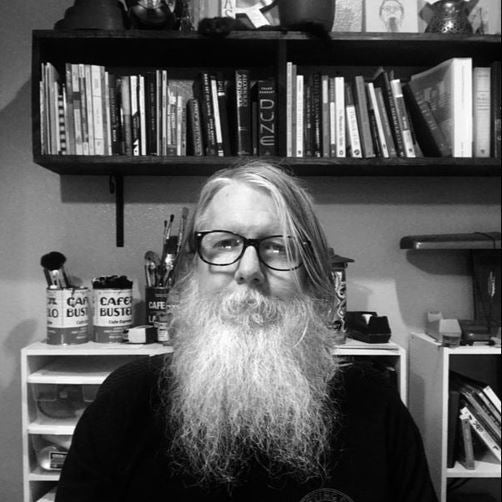 Ron Rash
Although Ron is mostly known for his work as a tattoo artist, his passion has always been paint as a medium.Ron often fuses the line work and simplicity of traditional tattooing with a more spontaneous and loose painting technique. His work is heavily influenced by the solitude, animals, and landscapes of the high desert and Sierra Nevada.
Ron is a father of 3 and currently lives in Reno, NV where he tattoos full time and makes paintings. When he isn't making art, Ron can be found exploring Sierra trails, lakes and streams with his dog, Dusty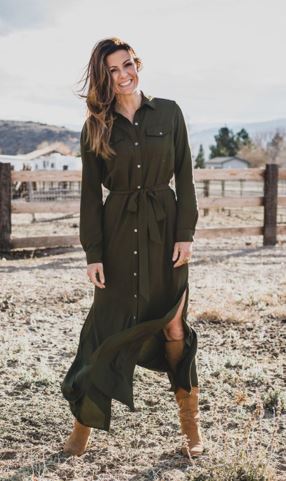 Emily  Reid
 As a kid, I loved animals.  I'd ask my parents for every animal I thought was possible to obtain and every so often they'd say 'yes' to random ones… now as an adult, I live with lots of animals that were all in need of homes.
Besides making art, I enjoy teaching art- mostly to kids. I'm working on writing and illustrating my own children's picture books. Yay!
I create in my hometown, Reno, NV, where I'm inspired by the mountains, sunsets, and sage visible outside my window. I mainly paint on wood with acrylic or oil paints.